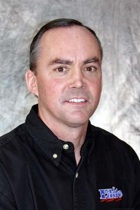 Tom has been in the automotive industry since the mid 1980's. He has great confidence in his employees, and his customer service is second to none. He strives to meet and exceed customer's expectations at every opportunity.
Tom Heaney
Owner/Manager (204th & Center)
Nathan has been detailing cars since 2007. He is on a never ending quest to find the best methods to preserve any and all cars on the road. Rest assured, you won't find a more driven individual to take care of your vehicle.
Nathan Eipperle
Manager (108th & Blondo)